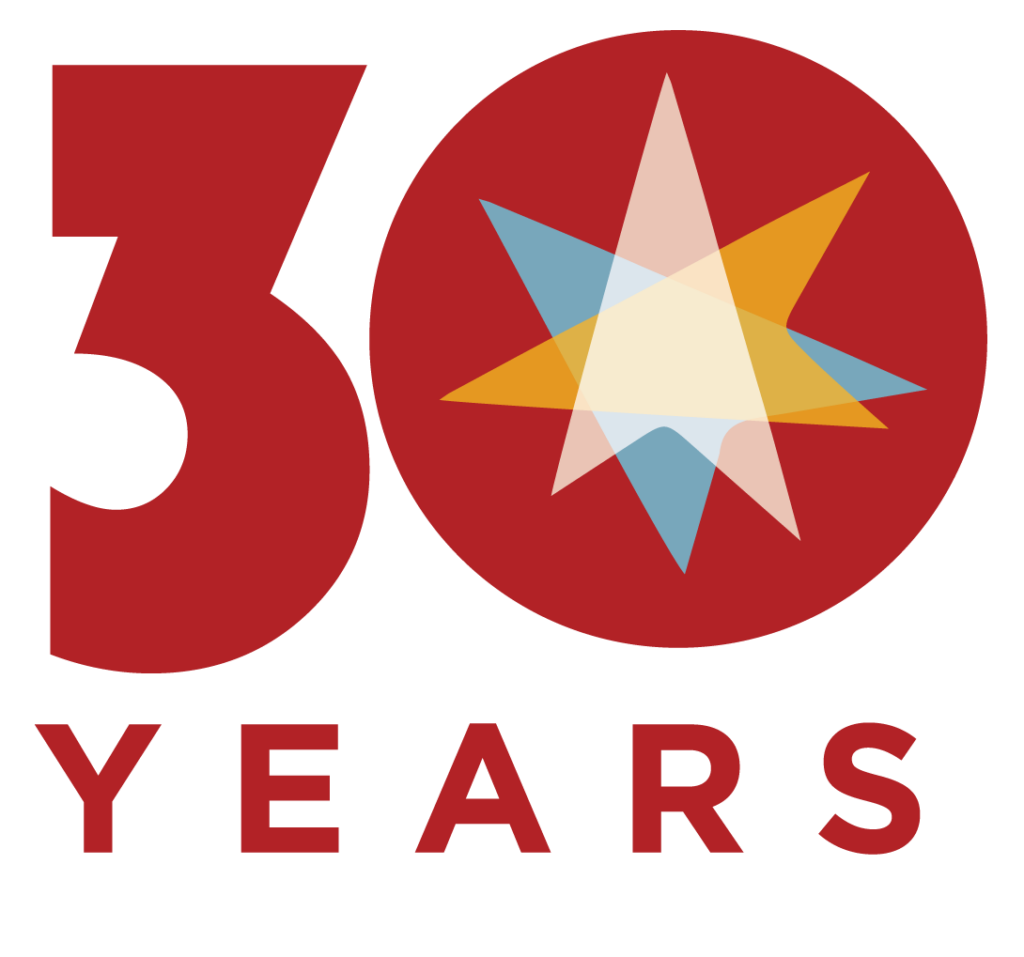 Thirty Years Empowering Girls
and Empowering the Future

Thirty Years Empowering Girls
and Empowering the Future
Over the last 30 years, we've seen our classes grow from serving just 5th and 6th grade at our opening in 1993, to now being the only tuition free, all-girls school serving girls in grades 3-8 in the City of Boston. We've watched alumnae graduate from Mother Caroline to transition into over 50 high schools in New England and more than 70 colleges and universities around the country. Not only that, but MCA alumnae have moved onto impressive careers in a wide variety of fields, from venture capital, to education, healthcare, and so much more.
We would not be here today celebrating this milestone without the belief and support of our MCA community. We hope you'll join us in taking some time to reflect on and celebrate this exciting milestone in our rich history!
Video from one of the founders Sr. Fran Butler, SSND
The school was named after Mother Caroline Friess, a German-born member of the School Sisters of Notre Dame (SSND), who was herself an immigrant to the United States in the 1840s. Called to educate the huge numbers of German immigrant children living in the US, she worked with both communities in need and impoverished congregations, struggling to maintain a balance of the culture and language of her students with the demands and expectations of being an immigrant in the US. At the time of her death in 1892, Mother Caroline had created an educational network that included 200 convents, 2,000 sisters and 70,000 students.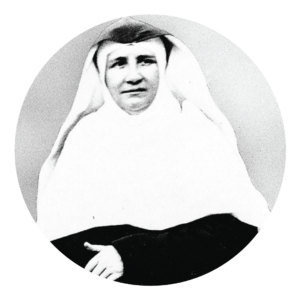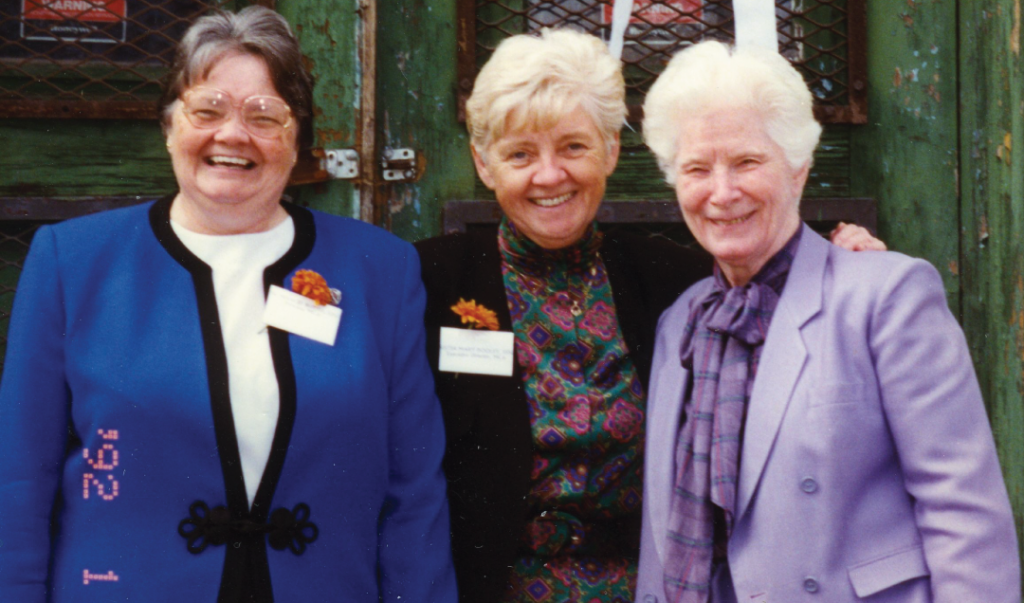 Mother Caroline Academy opened its doors as a middle school for girls in a small converted convent building on Bird Street in Dorchester in 1993, beginning with only 5th and 6th grade with all volunteer teachers.
Mother Caroline Academy embodies the spirit of determination and empowerment of Mother Caroline Friess herself. Initially led by Sister Rita Brereton SSND, Reverend Gerald Osterman and Reverend William Francis, the Academy was established to provide a high quality education for Boston families with limited financial means and to prepare their girls for secondary schools.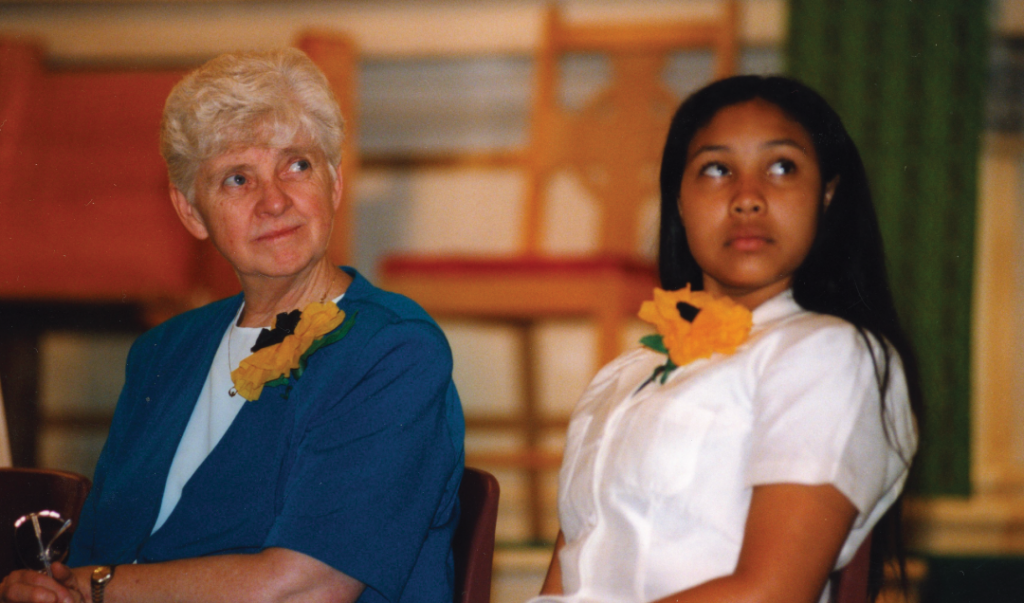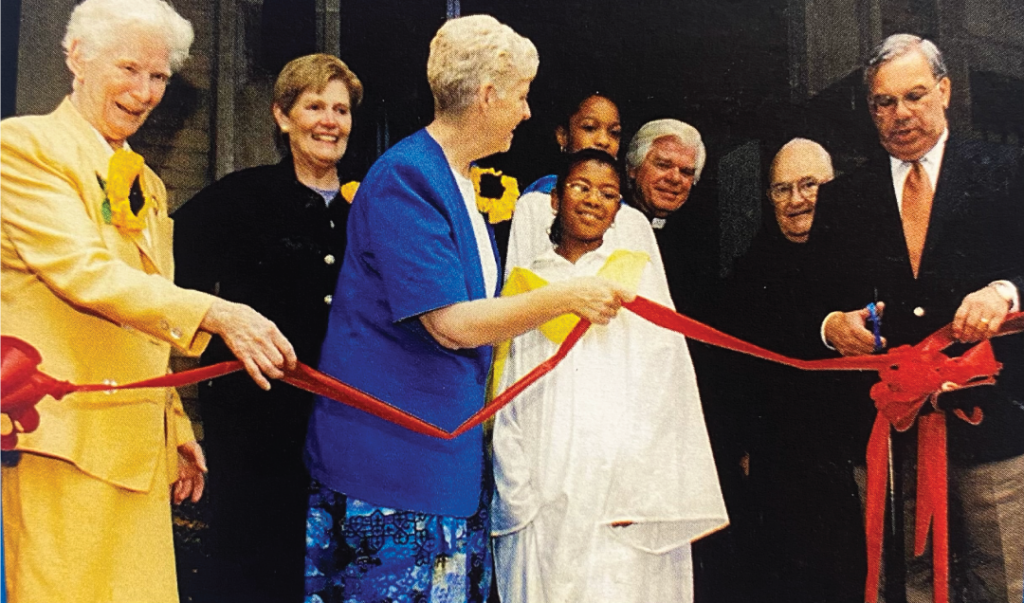 In 1998, MCA moved to 515 Blue Hill Avenue in Grove Hall. With the purchase of the vacated old welfare building, a group of dedicated volunteers undertook a successful capital campaign to transform the building from a symbol of dependence to a center of hope, opportunity, and empowerment.
The Education
Center Years
With ample space in their new home, MCA also opened an Education Center to offer programs for adults, including English as a Second Language. Third and fourth grade boys and girls participated in an afternoon enrichment program to better prepare them for middle school. Ultimately the Education Center programs closed, and the school expanded to offer girls in lower grades the opportunity for tuition-free education.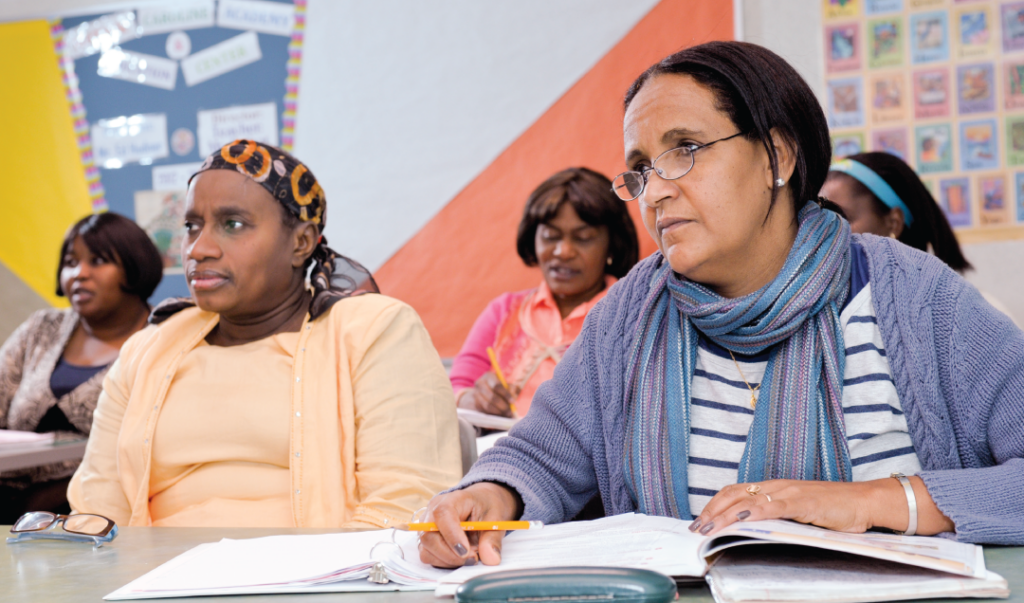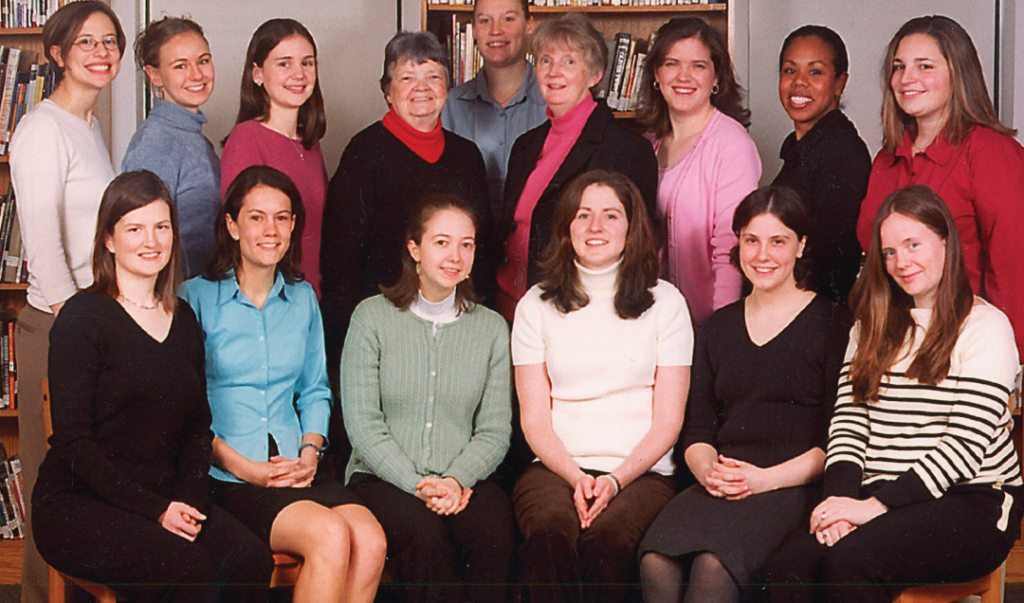 Since its founding, MCA has each year hosted a group of recent college graduates who have agreed to dedicate two years of their lives to teach at the Academy. This program first began with AmeriCorps fellows and continued for many years. When COVID hit, the AmeriCorps program was phased out, but as MCA recovered from the COVID-19 pandemic, we brought this program back through Boston College Urban Catholic Teaching Corps. Through the years, their shared enthusiasm, talent, and sincere desire to make a difference has helped propel our students forward to success.
From pink blazers to red polos, or plaid skirts to khaki pants, the girls at Mother Caroline have always proudly worn their uniforms to signify that they are part of a long and important tradition of empowering girls and empowering the future.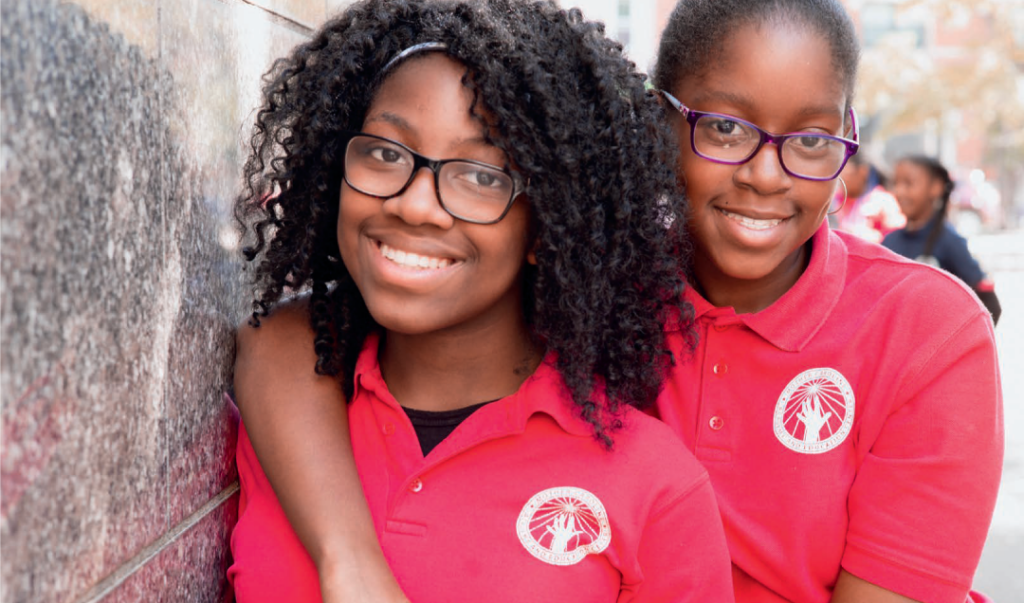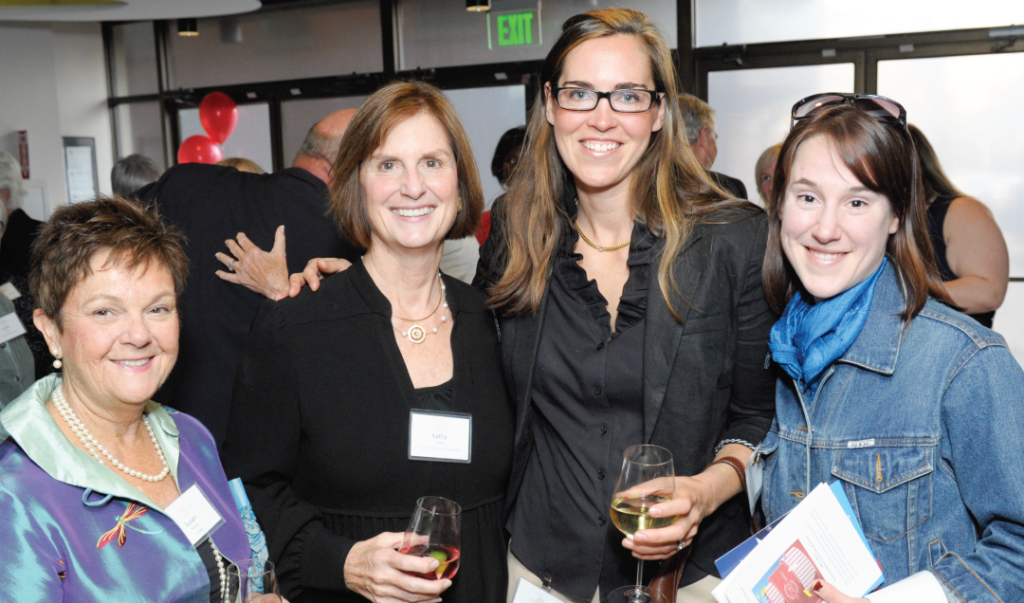 As an independent, tuition-free school MCA has always relied on the extraordinary generosity of volunteers, individual donors, foundations, and corporations.